il mezzo (the halved)
Freely inspired by Italo Calvino's novel "Il Visconte dimezzato"
The first italian children's theatre VR show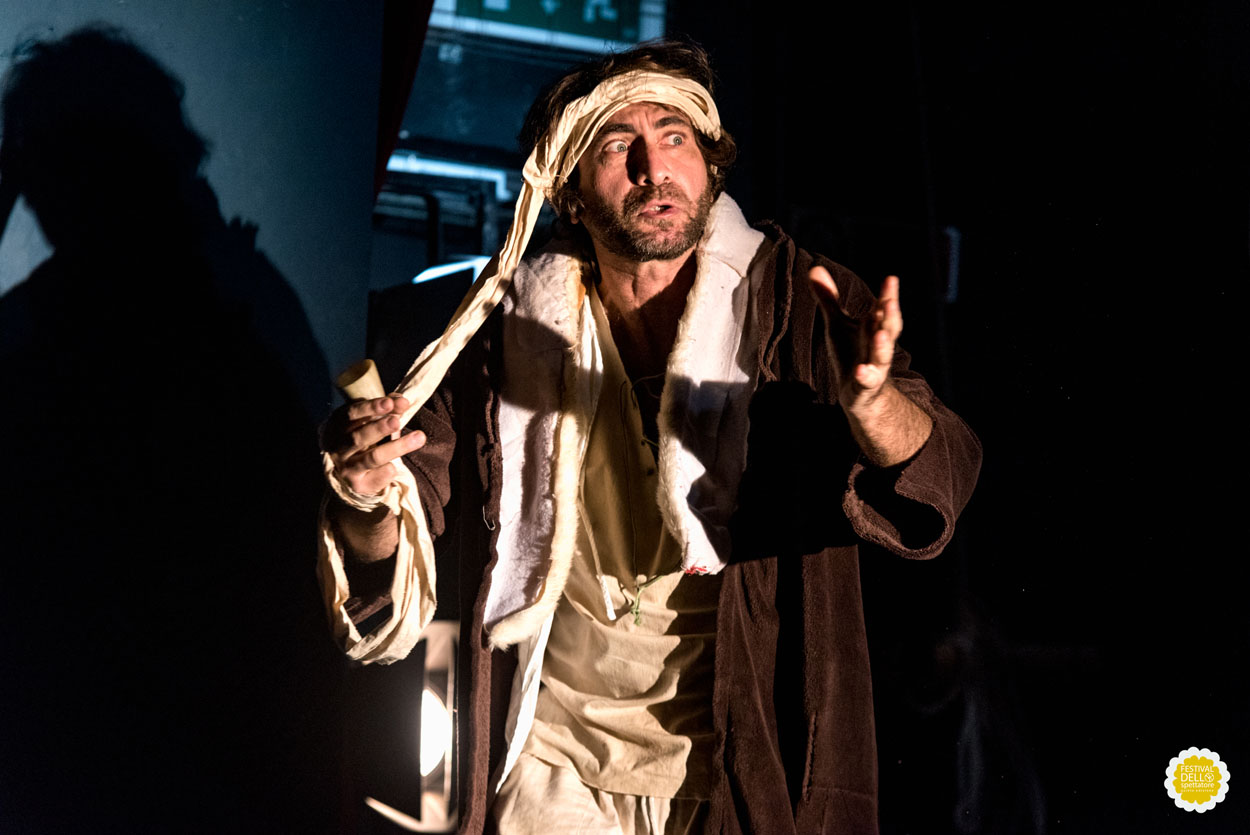 Written and Directed by
Savino Genovese
with
Viren Beltramo e Savino Genovese
shooting and video editing
Fabio Renis
360 VR shooting
Stefano Sburlati
stop motion
Andrea Canepari
music
Henoel Grech
costumes
Giulia Del Santo
assistant director
Gabriele Vaschetti
digital tutor
Antony Mistretta
realised with the help of
Officine della Cultura
KanterStrasse
Officine Papage
Pilar Ternera
BUGS project
Straligut Teatro
Realised within "Artisti nei territori" Art 43 DM 27/07/17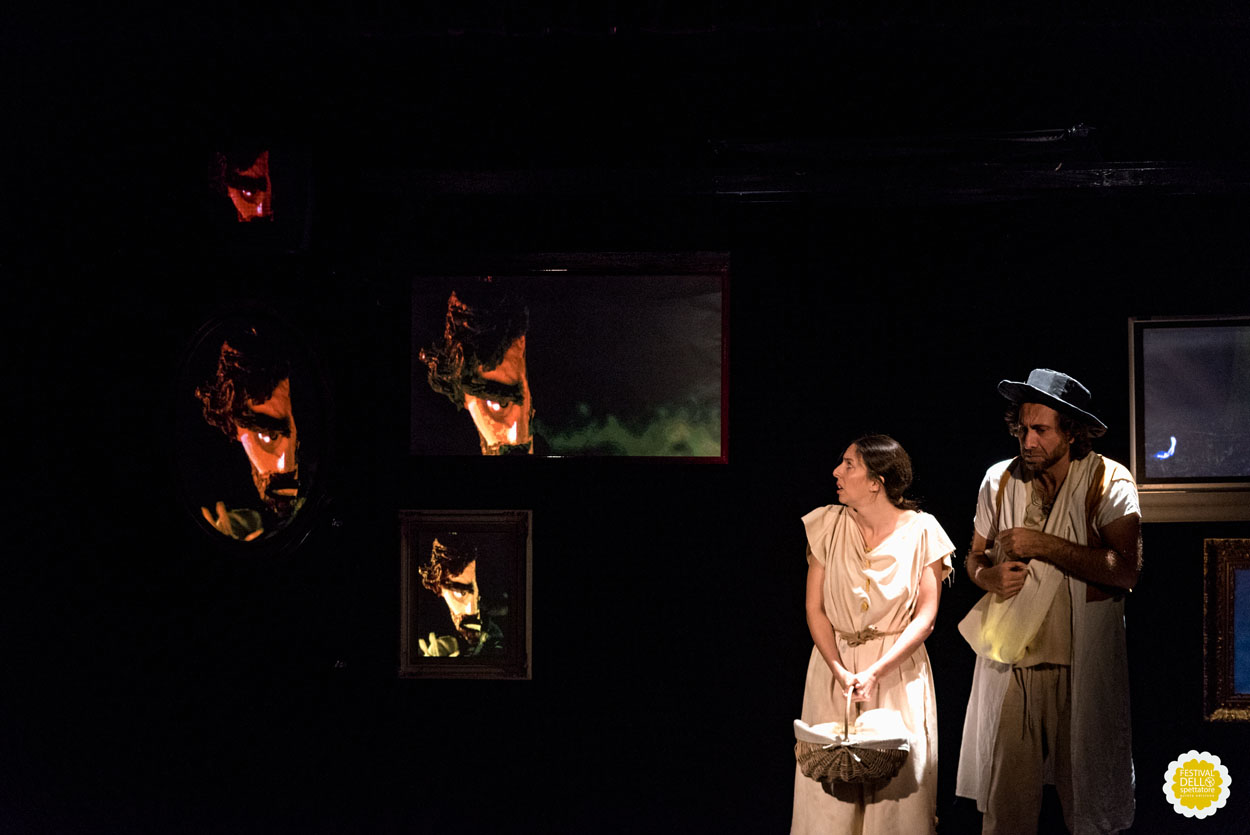 In IL MEZZO everything has been divided in half. The theater and the cinema. The actor in flesh and blood and in stop motion. The theatrical scenography and the scenarios in video. We split the characters, the costumes, voices, expressions, words. This division allowed us to understand the beauty of the experience in its entirety.
IL MEZZO tells us how Viscount Medardo di Terralba, left to go to
war against the Turks, returned from Bohemia divided into two halves, one good and one bad, and how the community to which it belongs, relates to this, more than exceptional, particularity. A universe of characters that shows us the infinite facets and shades of mankind.
The show is an experience that can be lived both with a VR headset for a 360° immersion or live. We propose, as we did in occasion of the debut at "Festival dello spettatore" in Arezzo from 22th to 25th October 2020, a halved vision. The first part of the play performed live (on stage the actors interact with video mapping and stop motion) while the second part with the VR headsets.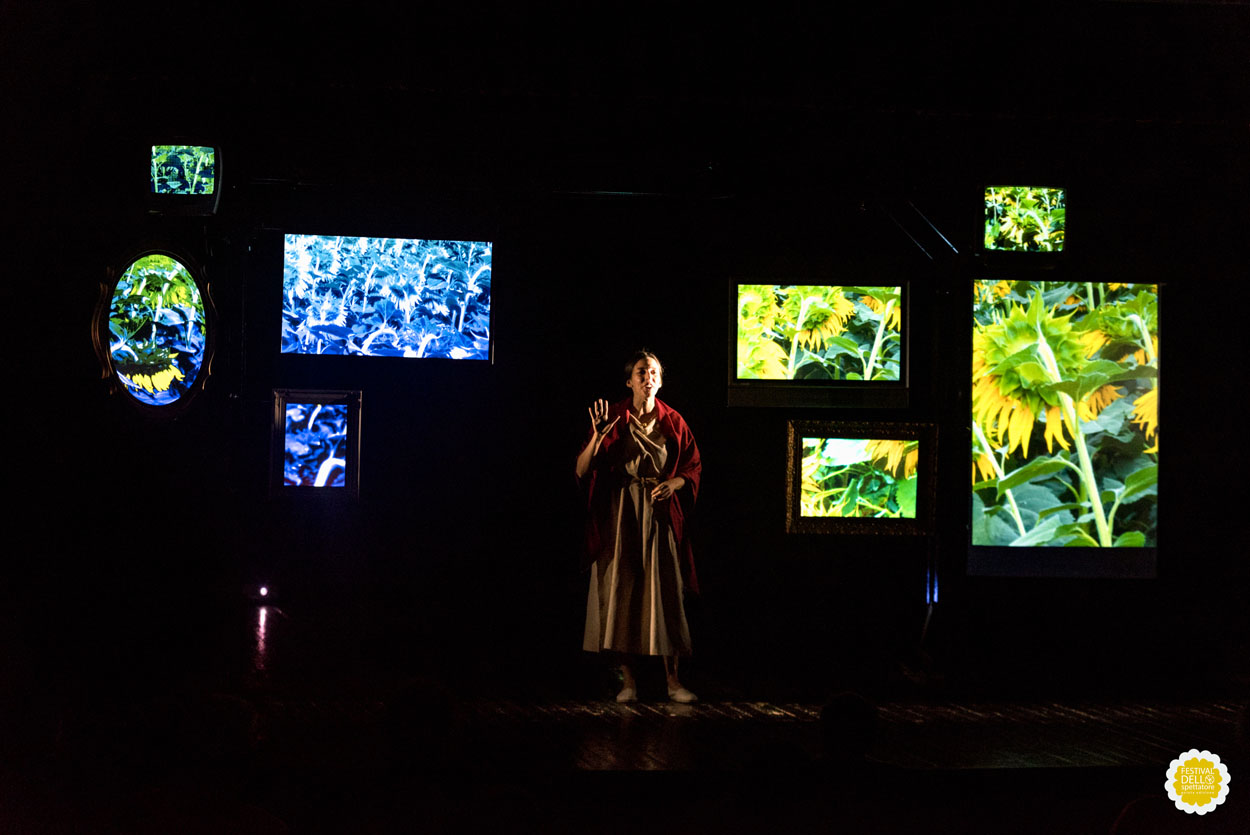 MOTIVATIONS OF THE DIRECTOR
When I first read Italo Calvino's "Il visconte dimezzato" I immediately realized that it would have changed my life. I was a teenager, I badly needed to figure out who I was and at the same time I wanted to find a way to channel all the energy I was consuming in a confused way. At the time I was not a great reader, but the encounter with this masterpiece made me make peace with my limitless impulses, with my embarrassing behaviour with my inappropriate actions.
I was a lively boy, but I was daily invaded by the thought of being wrong. I don't remember what particularly struck my perception, I just remember, with great clarity, the feeling of awareness that pervaded me. I was a teenager and maybe for the first time I was happy with it. I could live all that what was written there, both the most bloody and merciless events, and the light and fun ones.
That book represented me. I thought I was also made of two halves. Half baby and half adult. I could understand them both. So years later I decided to take on this masterpiece transforming it into a theatrical work that could bring back and let coexist the two parts of me on a stage for an audience.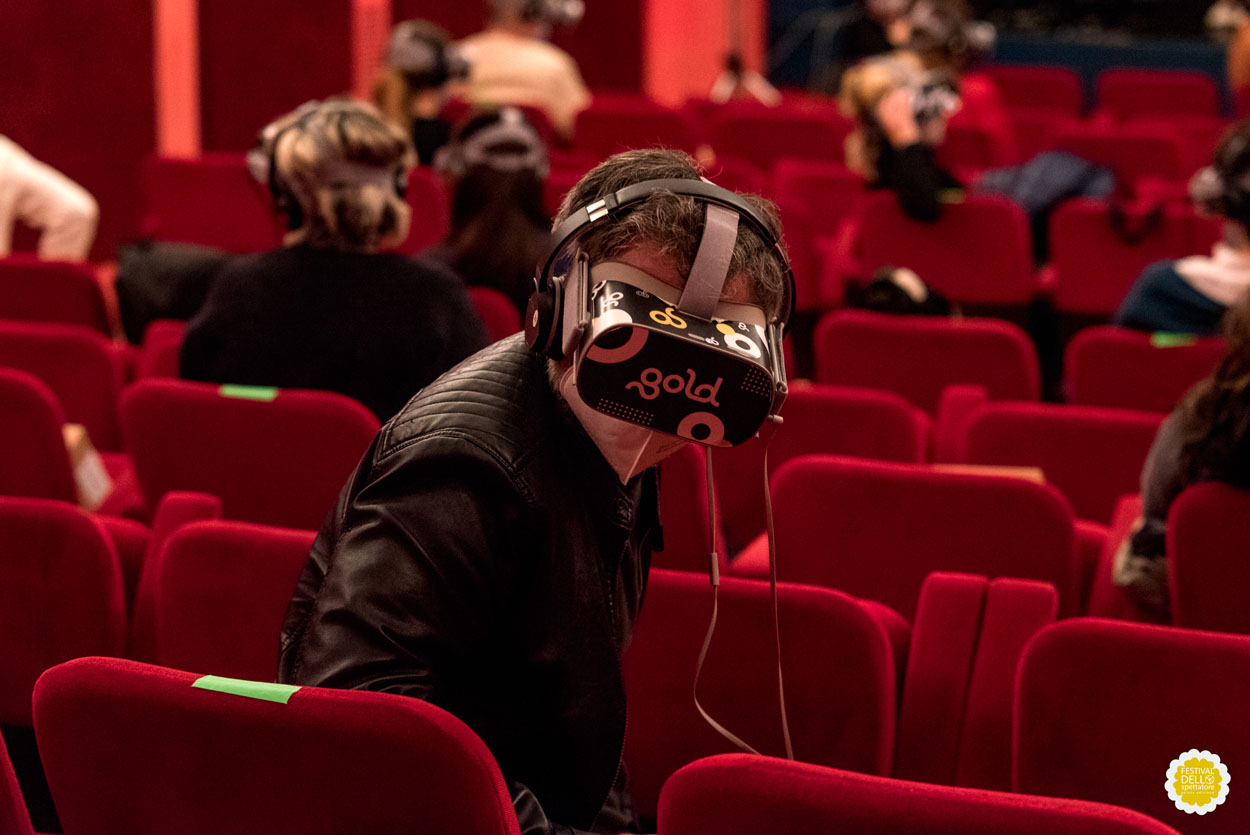 In July 2020 we were invited by Straligut to participate to a call launched by the 5 Tuscan realities belonging to Bugs – digital habitats for children's theater: Officine della Cultura, Kanterstrasse, Straligut, Officine Papage, Pilar Ternera.
We applied with a project called "Il mezzo", freely inspired by Italo Calvino's Il visconte dimezzato.
By combining the languages of theater, cinema, stop motion animation and videomapping, we have created a one of a kind work visible both with VR headsets and on the dedicated on-demand platform.
In August 2020, at Cap10100, we worked on dramaturgy and stop motion animation, at the end of the month we went to Tuscany to shoot the scenarios and then we were hosted for a residence at the Monte San Savino's Theater until 10th September.
In October, while Stefano Sburlati was busy with post production, we completed the live version looking forward to the debut which took place at the Festival dello Spettatore in Arezzo from 22 to 25 October 2020, just in time before the theaters closed.
To know more about the show: